I apologise profusely I managed to fall behind on these. I kept thinking "I'll post them soon its only been a week" that was in April-ish and its um now the end of May so I REALLY need to stop procrastinating. I am keeping my nominees short as these two awards have done the rounds already also I think everyone who takes the time to comment on my blog deserves these awards. Thanks to everyone!
The Heartf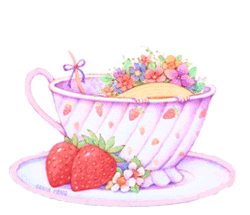 elt Award
From Teddyree at The Eclectic Reader.
The Rules:1) Put the logo on your blog/post. 2) Nominate up to 9 blogs which make you feel comfy or warm inside. 3) Be sure to link to your nominees within your post. 4) Let them know that they have been nominated by commenting on their blog. 5) Remember to link to the person from whom you received your award.
For this award I thought I would pick new blogs that I am now following.
Ibeeg from
Mom Musings
Harvee from
Book Bird Dog
Alaine from
Alaine Queen of Happy Endings
Jeane from
Dog Ear Diary
Friendly B
logger Award
Given to me by Rebecca at Lost in Books.
I am now supposed to pass this cool award to other friendly bloggers. However I feel the whole book blogging community has all been very friendly and supportive of me since I started. So I went with the people who have to date been commenting the most (this is totally unscientific, I tried to get this widgit thing to work but it didnt so here I am guessing!). Rebecca I send this award righ back at ya!
Texas Red from
Texas Red Books
Teddyree from
The Eclectic Reader
Kay from
Pudgy Penguin Perusals
Stacy from
Stay's Bookblog
Julie from
Julies Jewels
Staci from
Life in the Thumb
Sally from
Books & Musings from Downunder